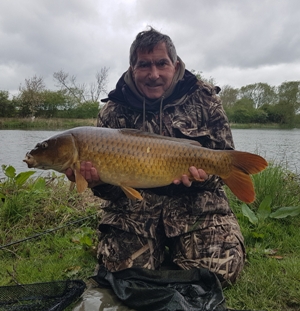 Both caught today on BJ's (27/4/19), in not very good conditions!! They were both caught on 3 grains of sweetcorn on the hair and 5 maggots on the hook, the one below weighing in at 13lb 8oz and the one on the left at 14lb 9oz.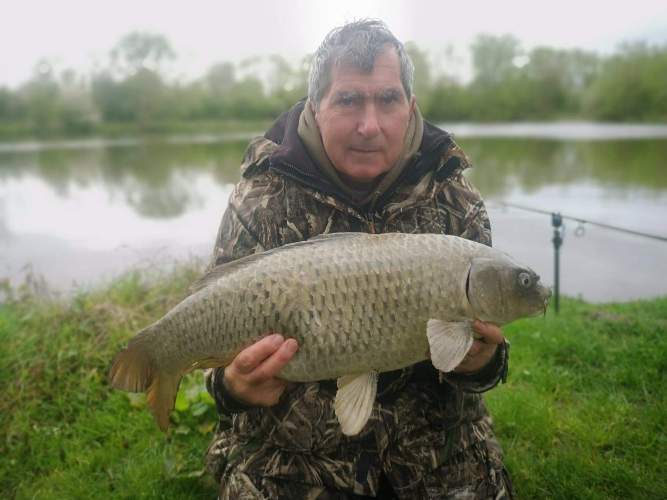 ---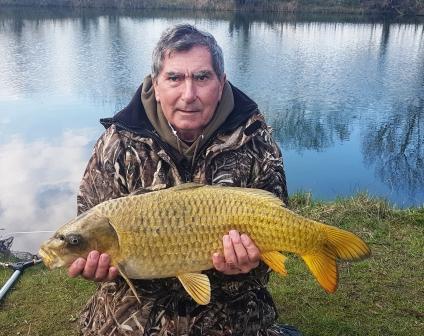 Caught on Jurassic this afternoon (26/3/19) and weighing 12lb 13oz, not a big one by any means but a cracking fish that put up a good fight on 15mm and 12mm double boilie while Pike fishing on one rod. Just got a Pike in the net when Carp rod roared off, good job Jim T had just arrived so used his net as only took the one. Lesson learned take both of them next time

.
---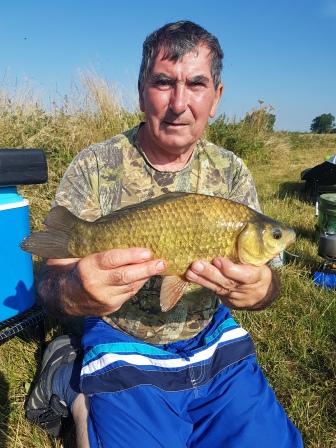 After fishing two carp rods for the night at Hill Farm, with Dave and Dimitar, I had no takes; and then just the one at dawn. I decided to pack the one rod away and start to fish the tip with method feeder and double sweetcorn on a size 12 push stop hook. Been rewarded with this cracking 2lb 3oz crucian so well chuffed.
---
Caught this 4lb 13oz Bream today (2/6/18) whilst on a session at Hill Farm with David Caunt, Dimitar Angelov Dimitrov, Roy Parkes and Steve Ayres. It was tempted by double sweetcorn on a size 12 push stop.
---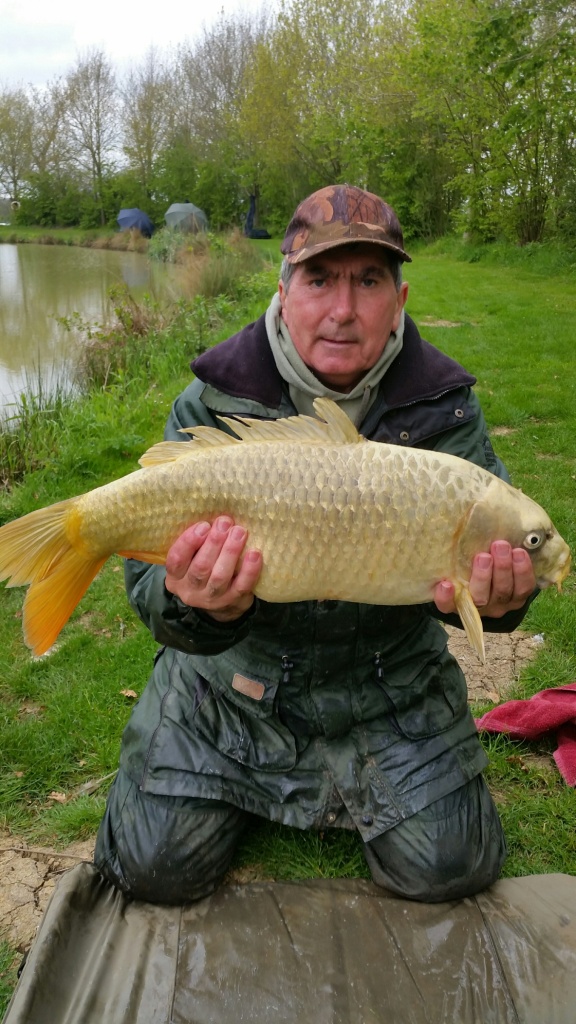 Just caught this smashing Carp (6/5/17) on Currans Loop, weighing 12lb on the nose. It fought like a Trojan. I was using a 9ft feeder rod with 7lb line with double sweetcorn on a size 12 push stop hook.
---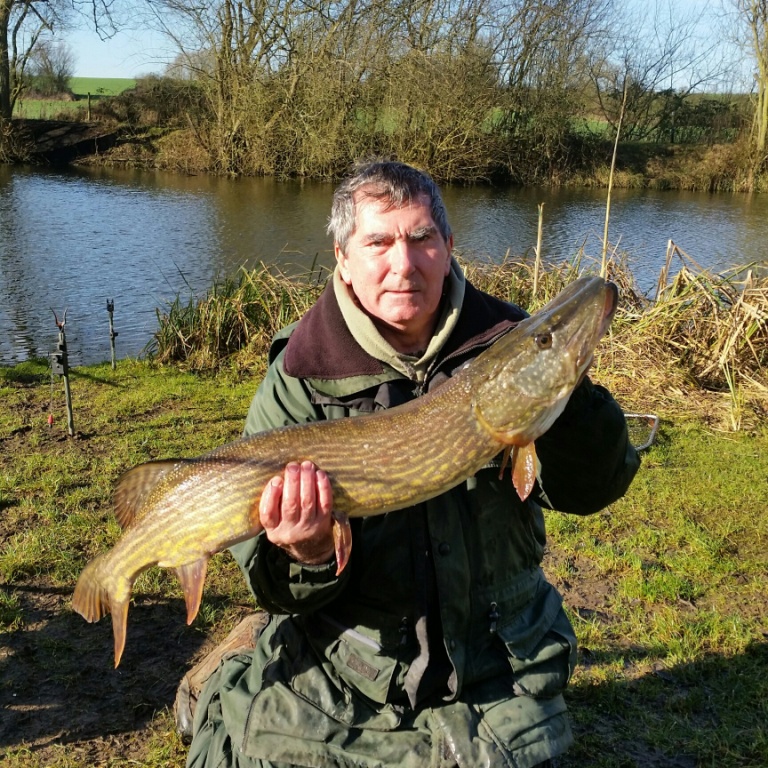 I caught this 13lb 8oz beauty on Jurassic today (4/2/17). I was float legering a small Skimmer on a single circle hook. It was very welcome as it was the only bite of the day for both me and Richard...
---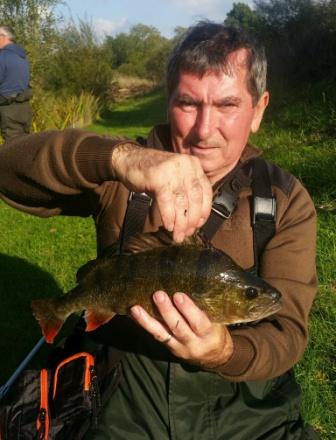 After spending the day, today (15/10/16), on Jurassic fishing deadbait with David, Richard, Dimitar and Dave Burton, the only bites of the day with 9 rods out between us was one pike to Dave at 6lb 8oz and one to Rich at 3lb 4oz. At 3 o'clock we decided to pack the deadbait gear away and get the light lures out for the last hour and a half and head over to Smiggies where we knew there was a few jacks. This fine looking Perch hit me on my first cast...weighing in at 2lb 7oz!!