---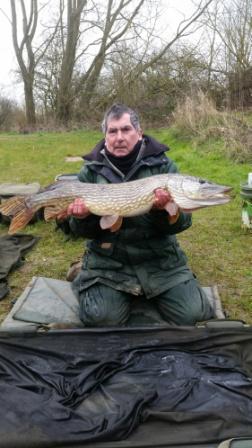 Netted this splendid Pike, weighing in at 13lb 14oz, on Jurassic; on our final Piking session of the season with Dave, Richard and Razvan. It was caught on a float ledgered smelt attached to a single circle hook.
---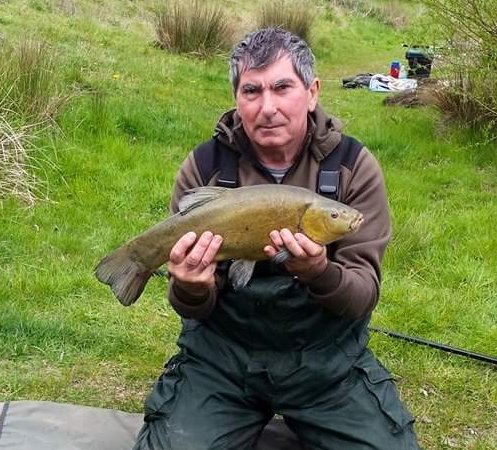 Caught the above Tench on Smiggies, it weighed 5lb 1oz and was witnessed by David, Richard Gamble, David Burton, plus Dimitar Dimitov who's fishing with us on a guest ticket.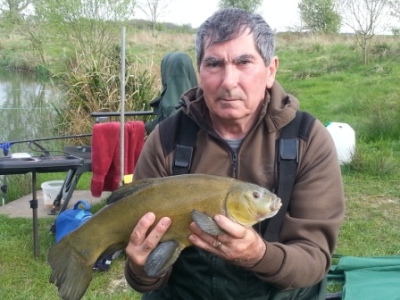 I had a total of four cracking Tench with the smallest being 3lb 8oz. Then I had one that was 4lb on the nose. Followed by another at 4lb 3oz and the biggest at 5lb 1oz which was a new P.B. for me... Giving me a total weight of 19lb 11oz with the for Silvers I also had. The biggest coming in at 1lb 8oz. All the fish fell to the feeder with sweetcorn or meat as the hookbait. Unfortunately the only one bugged by the crays was Dimitar, the guest, who had a total of three big ones, one heavily laden with eggs. All were promptly dispatched.
---
I caught this fine Bream today (26/4/14) while fishing with, son, David and Richard Gamble, it weighed in at 3lb 15oz. I caught it tight to the island on Smiggies fishing the feeder rod, Marukyu method groundbait with pellet on the hair.
Dave won the day with a weight of 6lb 10oz, a mixture of Silvers and Bream I was 2nd with 4lb 9oz consisting of one Silver and two Bream, Richard had 2lb 4oz, six fish made up of Silvers and Bream. Its nice to see the new Bream showing and in good condition.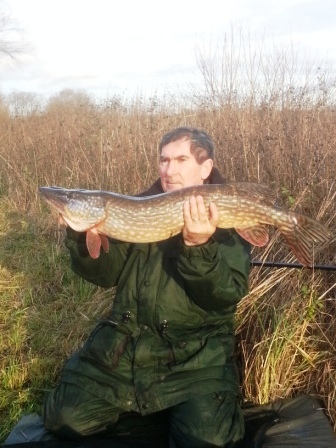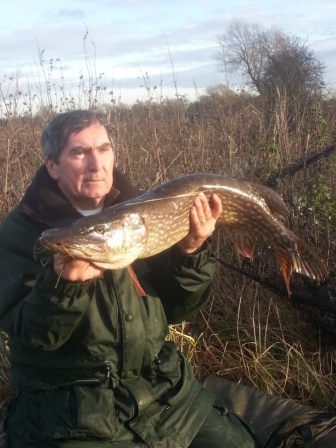 Above are two pictures of a Fine 15lb 8oz Pike caught recently by John.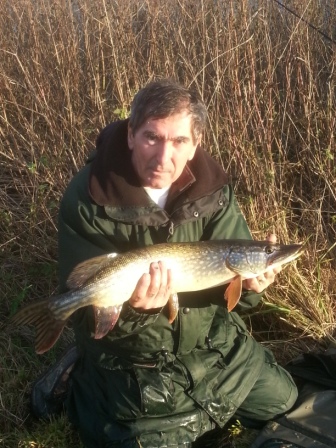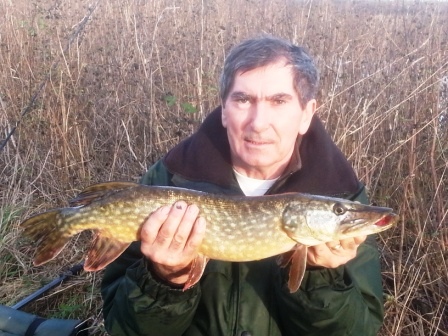 And another two!! The Pike on the right hand side weighing in at 6lb 7oz and the left hand Pike 5lb 13oz. All of the fish were caught on lures whilst John was on a session with his son David and their two mates, Richard and Paul.