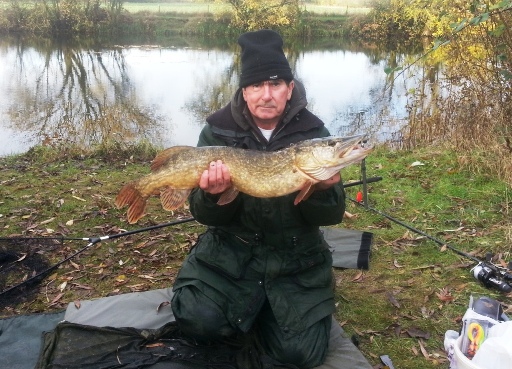 A nice Pike of 11lb 1oz, caught today (30/11/13) while fishing with Richard Gamble, on Jurassic. It was caught on a float ledgered Roach deadbait, and she gave quite a fight.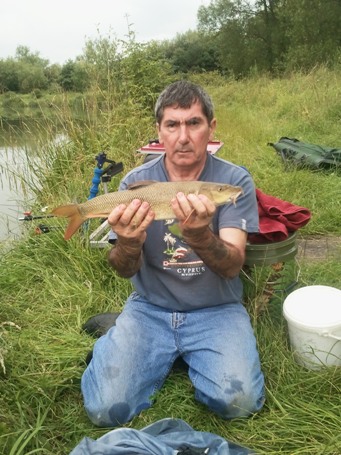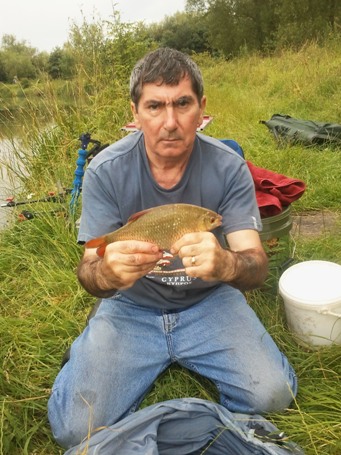 A 3lb Barbel and a 1lb Roach, which I caught on Colver on Saturday afternoon (14/7/12) while fishing with David and Dave Burton, our mate from Sileby who was fishing a dozen pegs down.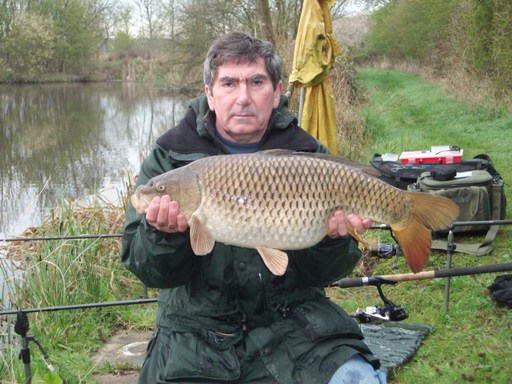 Here is a picture of a common carp I caught on BJ's lake this morning at around 7.00am, while I was fishing with, my son, Dave. The water was very calm, and I was fishing a bolt rig with a size 10 hook, baited with a chunk of luncheon meat and one grain of sweetcorn. It was my first cast and I was surprised when it was hooked within 5 mins!! It gave me a real fight, and as you can see it is in pristine condition weighing in at 14lb 7oz.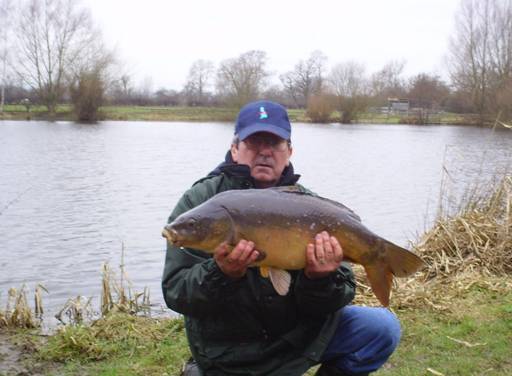 John caught this fine 17lb 8oz fish at the end of february 2009, on a cold gloomy morning. Fishing a bolt rig with a cocktail of three grains of sweetcorn on the hair and four maggots on the hook, and though a cold day it still put up quite a fight...
After the last five or six weeks of having to fish the rivers with not much reward it was nice to finally get back to the lakes today, especially to be rewarded with this fine lady weighing in at 24lb 4oz, fishing a short 4 1/2 hour session,
2 hours in I missed a small jack which took a sprat dead bait, thinking my luck was out I was pleased to see my float go under again with another sprat dead bait on, and was greeted with a good fight from this fine lady, at first I thought it was the same fish that my son Dave caught last year but it quite a bit shorter so we think not.