Tom Kent Collection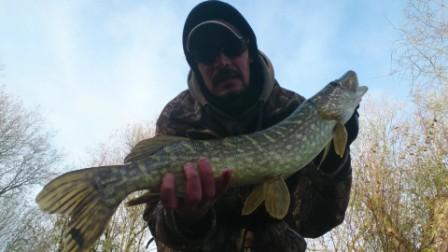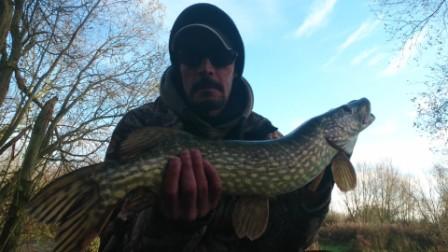 A couple of pike caught on a short five hour session at Jurassic on Monday 23rd November. I didn't weigh either of them. I would guess around the 4-6lb bracket. Caught one on a suspended smelt and the other on a suspended skimmer bream.
---
A fantastic days Perch fishing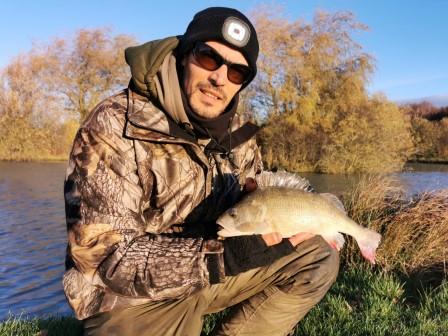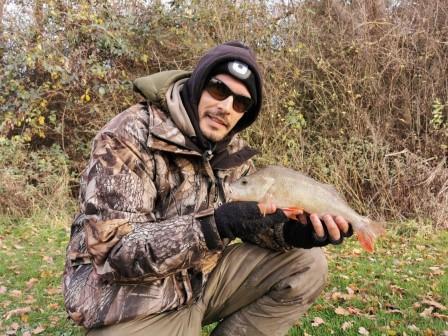 Making the best of a couple off days off work and the ideal(ish) predator fishing conditions we've been having jusy lately. Jake and I went to Kilworth today (12/11/20) to do some Perch fishing. Started up on Lizzies and had a Perch (top left) at 1lb 14oz. Moving on to Currans a bit later, I managed to get two more, The smaller of the two (top right) weighed in at 1lb 6oz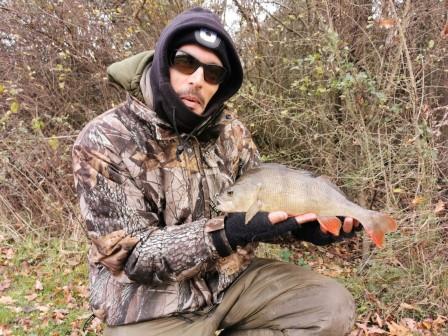 The other one was my fish of the day, witnessed by Jake Brotherhood and Membership Secretary Malcolm Shooter, it weighed in at 2lb 7oz.
All three were caught on float fished worm or prawn hookbaits.
---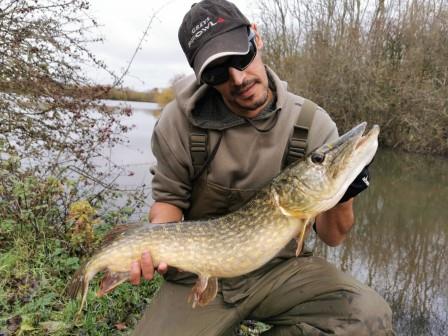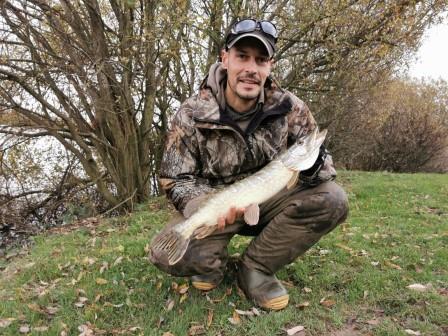 Fished frisby Lakes again today with jakeon 10/11/20 fpr the pike. Managed to catch two. The first one was 7lb 11oz. Didn't weigh the second. I'd guess about 3-4lb. Both caught on suspended dead roach.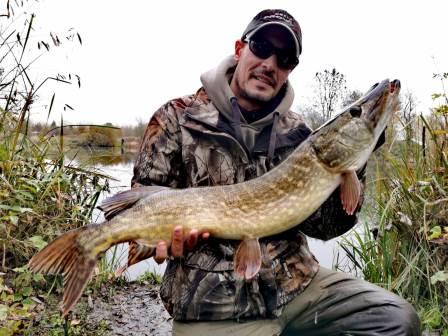 Went to Frisby with Jake on Sunday 8th November. The weather was pretty much perfect for some predator fishing, so we pulled up at the gate at around 06:15am and made our way to BJs. It was a tough day though despite the ideal conditions. Two other pike anglers were on the water as well, but, we think, due to the recent cold snap, the pike had probably already fed themselves up and they weren't really on the feed.
I did manage to catch one pike though. Bit of a team effort catching it really, as it had been milling about in Jake's swim, right in the edge, and we had watched it tentatively mouth his bait a few times. In the end, it made its way into my swim and took my small roach deadbait. A beautifully marked fish, very dark, vivid colours due to the clear water, on the scales, it went 9lb 3oz.