The above was taken fishing prawn on float set up, from Lizzies at Kilworth.
It was a real cold hard going morning in January (25/1/14). Weighing in at 2lb 2oz which is my second 2lb perch from the water this season.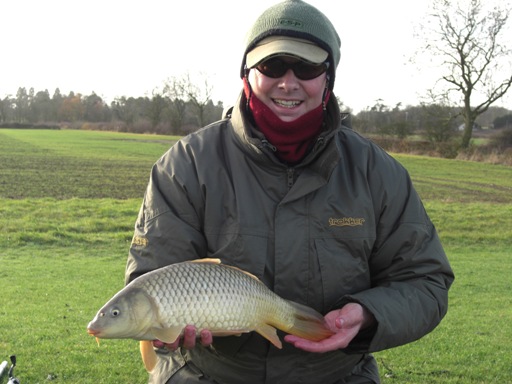 Tom Kent and myself went up to Kilworth (14/12/13) We had a great session on Lizzies! I netted a beautiful common as pictured, and a few others on the day as we toured the lakes.
It was first light when our lines broke the water, and on my second
cast I produced my new P.B. a 2lb 5oz specimen Perch taken on prawn then a 1lb 5oz on the same float tactics, soon after. Awesome fight for this predator, I was well pleased. Pretty soon the weather got the better of us on one of those fantastic short winter sessions.