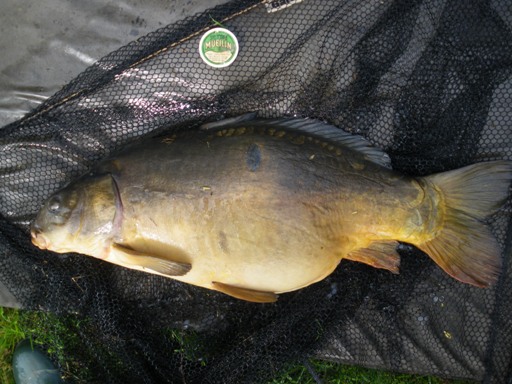 I had a 21lb 14oz carp from Meadow Lane, today, Friday 24/04/2015. Arrived at 11.10am, spotted four possible fish targets on the bank opposite the car park . I missed a couple of takes then hooked and landed this fish at 11.40am. After that the clouds came and all the fish simply disappeared from sight. Three twenties in two weeks. Not a bad start.
---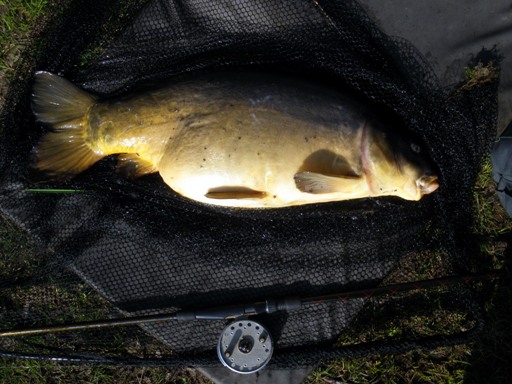 Had big Carp today. This time 21lb 10oz but no-one there to verify it. Someone turned up about 3 minutes after I had returned it to the water. Caught on the car park bank. Went in the lilies but it came out eventually. Same tactics – centrepin and floater.
---
Above is a 16 lb common I had today Tuesday 14th at 14.45 hours at Meadow Lane. I had only been fishing half an hour at the most. The fish fell to the usual floater tactics with the centrepin. Its an early start for me mainly due to the warm weather.

---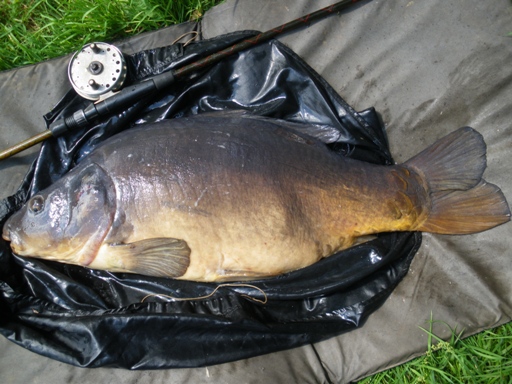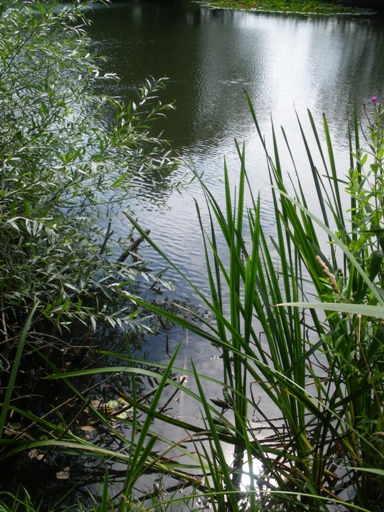 I had a 25lb 7oz Carp from Meadow Lane today Tuesday 29/07/2014 at 14.45. Caught on double floater, 12 lb line and centrepin reel in the peg where the tree was chopped down. Hooked it about a metre away and walked it up to the next peg to play it out. Lots of pondweed but it was safely netted. No-one else there again. It my personal best carp. Great fun.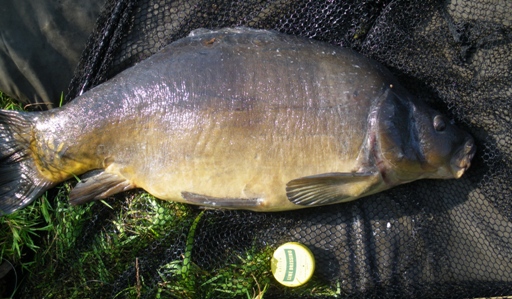 What a tough start at Syston. They don't seem to want floaters but having said that I have already pulled the bait out of the mouths of two twenties and lost another off the hook. Not many people fishing down there and the pegs are becoming overgrown. At last I had an 18lb 8oz'er last Friday evening at 5.30 pm. Same old floater and centre-pin. The fish was taken in the first peg on the road, just after the slope. Wouldn't have got it out on a fixed spool reel.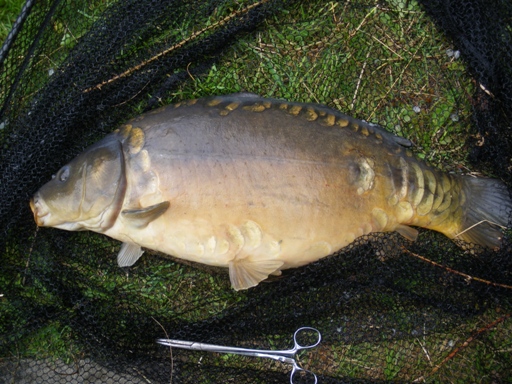 Also had a try at BJ's and had a fish around the 13lb mark and one smaller. Nearly stepped on a large snake basking in the sun on the path. I am wearing my wellies from now on!.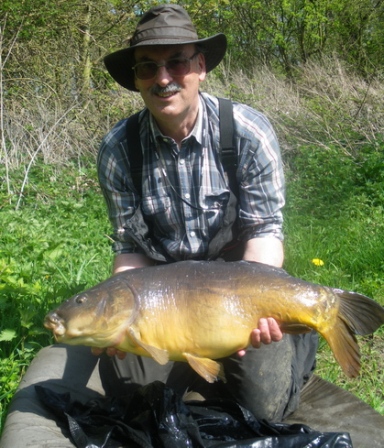 I had a 14 pound carp yesterday on 30th April, but went one better today 1st May with a 21-4-0 carp on floater and centre pin reel with 12lb line using a size 10 MIXA hook.Arrived at 14:00 hrs, landed fish at 14:45 ish and was back in the cafe at Syston by 15:30.