Reece Smith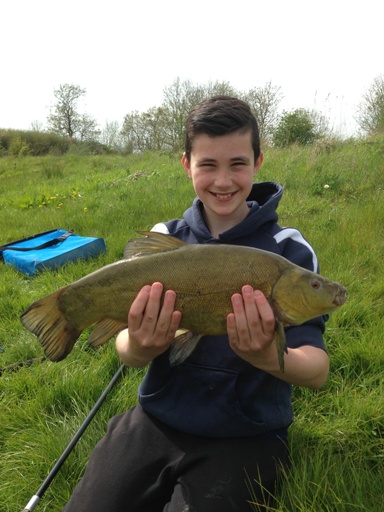 Another great fish for 12 year old Reece Smith. Reece netted this 5lb 5oz Tench whilst on a session at Smiggies Lake with his dad Jason. He tempted the Tench by fishing a small ground bait feeder tight to the island, with cubed meat on the hook.
---
Well done to eleven year old Junior Member Reece Smith, who, on a day out with his dad Jason Smith landed his personal best Bream. It was the only fish of the day and it weighed in at 6lb 11oz!! Witnessed by Jason Smith, and two other members Nick Hayles and Jim Hayles.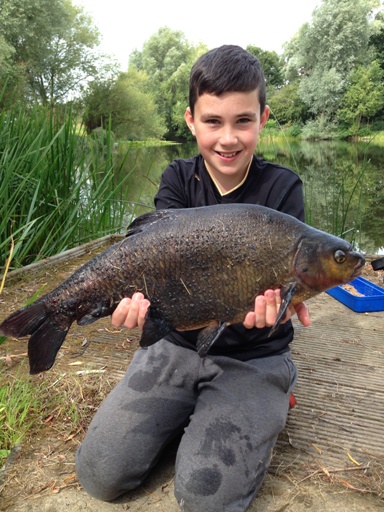 Reece was fishing near the centre of the lake with a stikki mix of ground bait and squid micro pellets on a method feeder, his hook bait was a 10mm cube of spam.