Malcolm Shooter Collection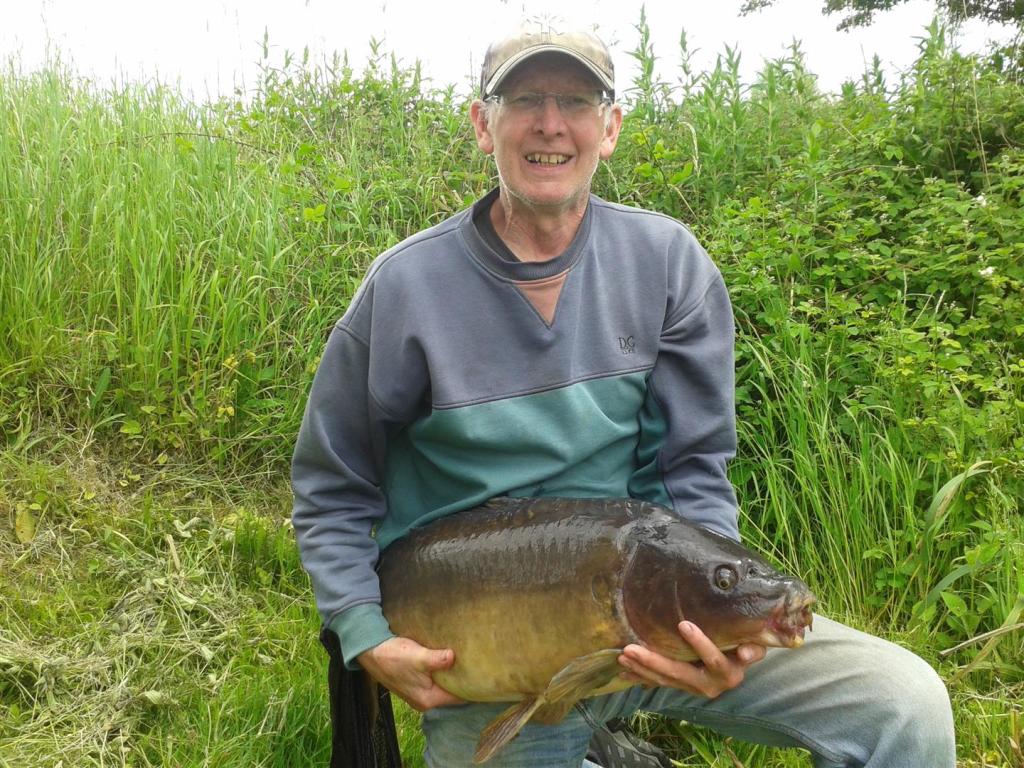 Photo of the big Carp I caught last Thursday (1/6/17) on B.J's. Not a very good picture of the fish - I was struggling to hold it!! it weighed in at 23lb 8oz and went, safely, back into the lake.
---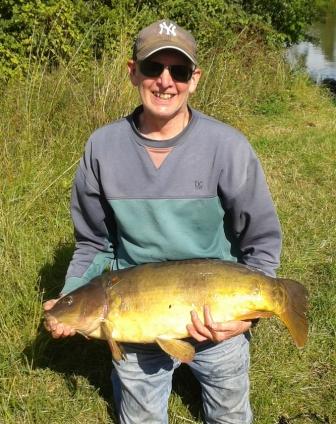 Thought I'd have to go to Meadow Lane for a Carp this size but this 23lb beauty came out of BJ's. After the de-weeding, I decided to try the west side which is usually so weedy, it's impossible to fish. Caught it with legered luncheon meat on 10lb line. There's a lot of weed floating around but it's loose so not too much of a hindrance. Also caught carp of 7lb, 11lb and a Tench of 4lb using the same tactics.
---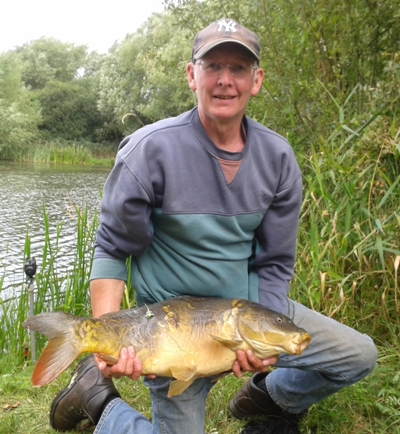 As the membership secretary I'm always busy early in the season but now that's tapered off I'm going fishing more often.
I caught this 16lb 8oz carp at BJ's last Tuesday, 5th Aug, at about 11 am on legered luncheon meat with 12lb line on a centrepin.
Not as big as some from Meadow Lane but a nice fish for BJ's and a personal best.
I was also float fishing but only managed to catch lots of perch and a couple of rudd fishing very shallow.