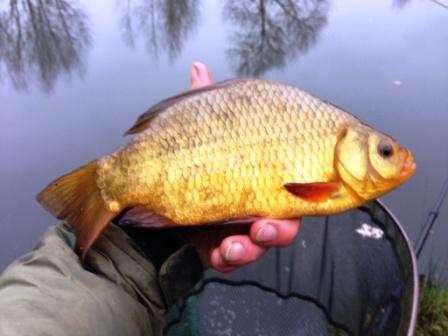 I've just got back from 5 hrs on Jason's, peg 19. I fancied a change after two blanks on BJ's. I'd seen carp showing themselves a few days earlier so I cast out a groundbait method with two dead reds on the hook. I had five skimmers about 8 to 10 oz then the carp moved in!! Seven carp later, a 10 oz crucian and 2 lb tench... I didn't weigh them or get any photos I was too cold

, but I'd guess 35 to 40 pound. I was very pleased. However I'd have swapped the lot to have landed the perch I lost in the near margin on red maggot on the pole, over two pound. The double maggot folded over the hook and masked the hook point.... Gutted!! I will be back to have another go at the lakes perch population.
---
Just returned from a few hours on BJ's. With the mild weather I decided to have an evening on the lake. The weed cutting has done a great job. I have had two Carp out on maize, one 7lb common and this wood carving common weighing 12lb 14oz that really did show herself off for the camera.
---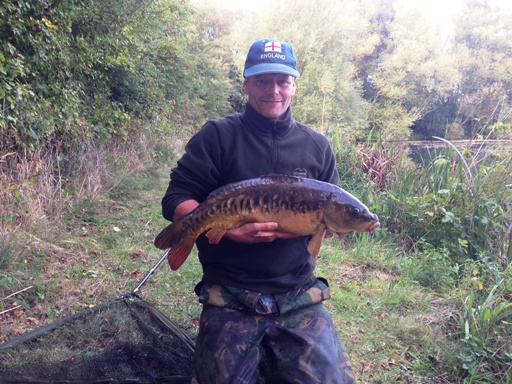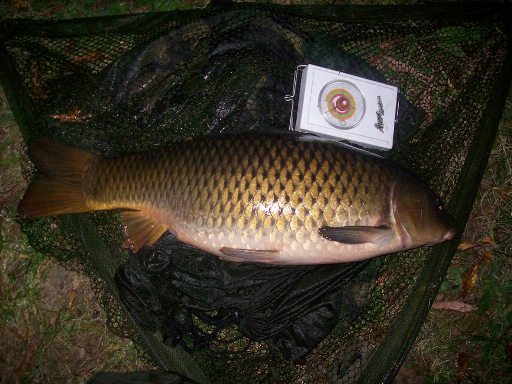 Pictures of my recent fish, caught on BJ's Lake. Both were caught in September on maize hookbaits. The common was 13lb dead and the mirror was 12lb 5oz.
---
I fished the first peg below the moored boats fishing at 9 Meters on the Pole with bread punch and fluro pinkie as bait. Feeding hemp and a nugget of groundbait every run through. I took the picture whilst the light was good but ended up with another 3lb or so, total about 8lb, fish to 6oz.
---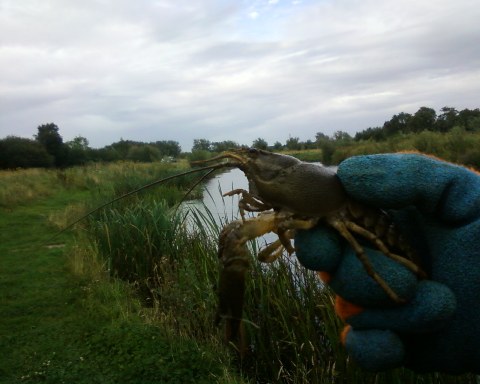 A white claw crayfish from Smiggies