Dan Pickard Collection
What a nice Carp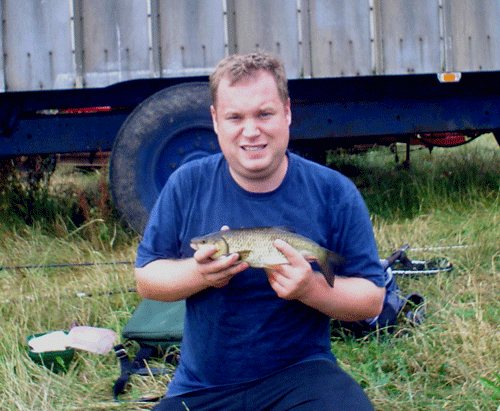 Dan at Flash Farm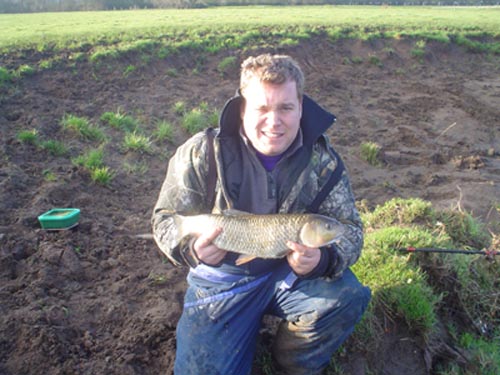 Dans story from Flash Farm
Me and my mate had a session down here again today after the success of the last time. We started off at the farm where we had a little chat with the farmer who said most people fish down towards the Narborough road end - The opposite direction to where I tried the last time!!!! I also asked him where the second bridge was, which caused him to chuckle and tell me that all the fishermen ask that but as long as he'd known it there has only been one bridge!!!!????
The first swim I tried was the pool under the bridge at the end of the farmyard. After a minute of dripping in maggots I had another nice roach that put up a brilliant fight. Now that I hadn't blanked for the day I decided to try some new areas. I tried a few spots near the farm but it was pretty shallow and straight without any real features. There was nothing to be had on either the float or the bomb / feeder rod.
In the second field towards the road bridge we found a few sharp turns that created some deeper water. Here I started to get minnows and roach on a trotted chubber float and maggots before something more substantial took me. After a 5 minute fight on 2lb line I had a 3lb 5oz Chub, which I weighed and got a photo of.
My mate had another Chub of 2lb 3oz on Legered Breadflake and I had another of a couple of pounds on maggot.
We also found a dead pike, around 8lb, it was half eaten in the shallows with its belly missing. We couldnt see any tackle in its mouth, presumably it was rats that ate the belly.......or mink! All the other fish appeared to be healthy though.
Next time I want a Barbel!!!