B.J's Lake
B.J's Lake is the largest lake on the Frisby complex (by surface area) and is suited to all styles of fishing. There are shoals of good Bream along with plenty of Skimmer Bream and Tench that can be caught using Pole, Waggler or legering methods. Plenty of Roach and Perch can be found in most pegs.
Sizeable Carp can also be found almost anywhere on the lake. But be aware to gear up for them as they will give you a good pull back if you hook one!!
It is quite a shallow lake with a few deeper areas. Very few matches are fished on this lake making it ideal for the pleasure angler or anyone looking to net a specimen.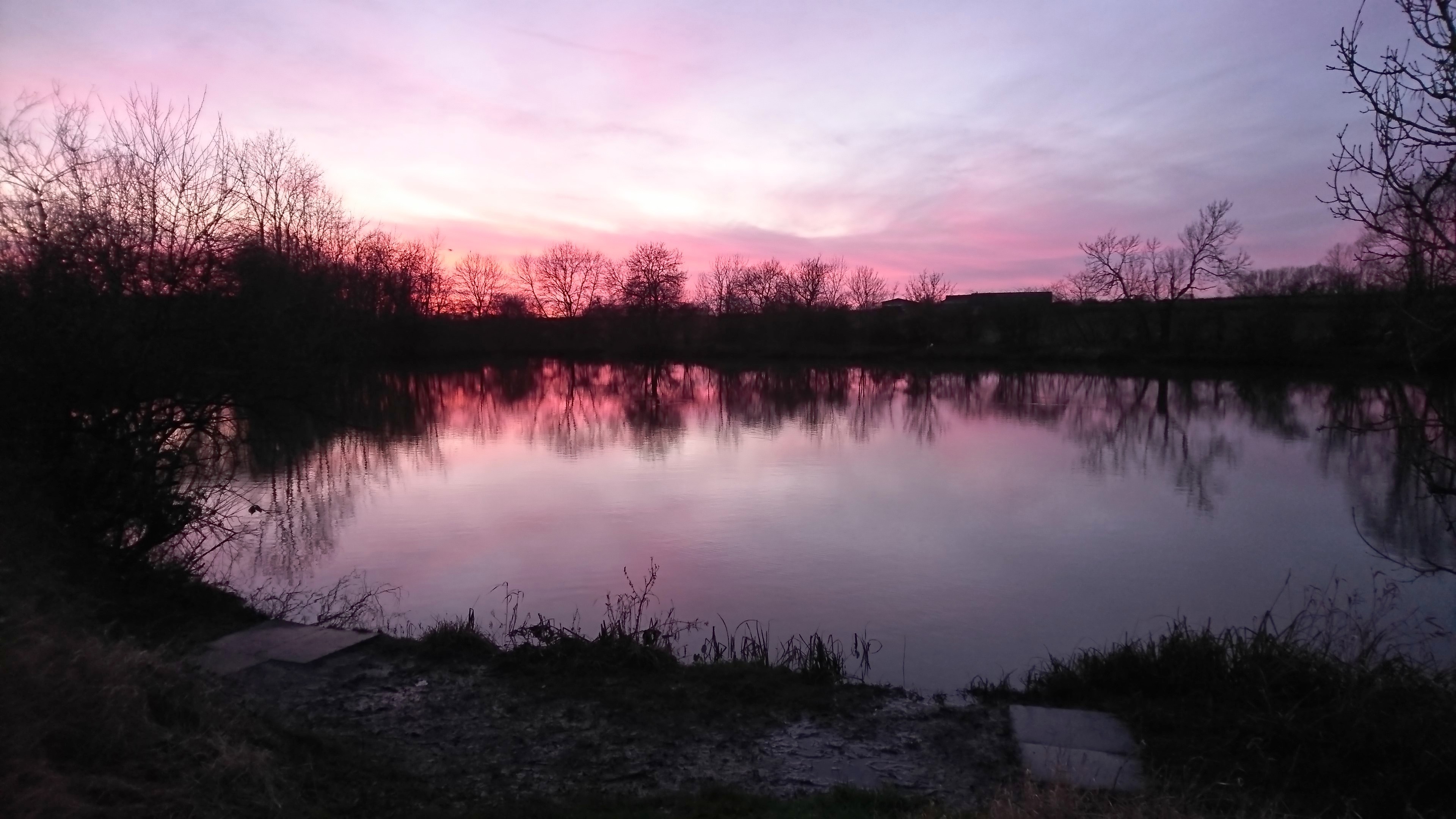 We have Tom Kent to thank for capturing this beautiful winter sunset over Bj's lake.