Admirals Pool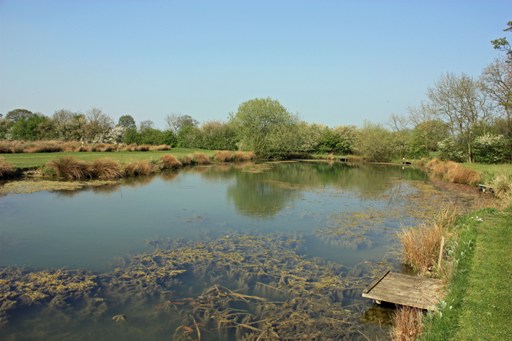 Admirals Lake is our deepest lake, eight feet deep at the far end and six feet at the car park entrance end.
Admirals is mainly stocked with silver fish, the most notable of these are tench which are known to run to over 6lbs. But also included are roach, rudd and perch to well over 1lb in size and a few nice carp.
This lake was subject to a weed clearance programme last winter, but unfortunately the weed is coming back again this year, there are several areas in this lake that can still be fished.
Again, popular baits tend to be maggot, luncheon meat, pellets and sweetcorn