Results
Pike League 11/10/20
Jurassic
| | | |
| --- | --- | --- |
| Place | Name | Total Weight |
| 1st | John Caunt | 11lb 12oz |
| 2nd | Jamie Fergusson | 5lb |
| 3rd | Jim Tolton | 4lb |
| 4th | Derek Cramp | 3lb 1oz |
| 5th | Tom Kent | 2lb 14oz |
| 6th | Jason Farmery | 2lb 13oz |
| 7th | Pete Felstead | 2lb 8oz |
| 8th | David Caunt | 1lb 12oz |
| 9th | Jake Brotherhood | - |
| 9th | Mick Farmery | - |
| 9th | Jack Parsley | - |
Blue Skys
Thanks go to Pete Felstead for his report on the first Pike League match of the season.
Well a socially distanced Pike match marked the start of the season. I made the draw and no shaking hands to welcome five new guys who fished the Pike match for the first time.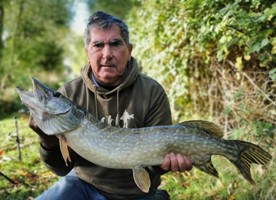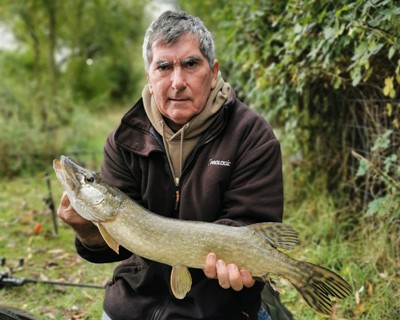 John Caunt with his winning haul
Welcome to Tom Kent, Jake Brotherhood, David Caunt, Jim Tolton, and Jack Parley.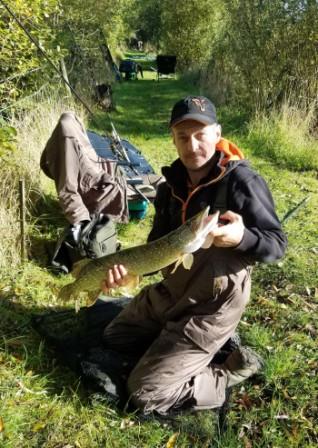 The second biggest fish of the day at 5lb, caught by Jamie Fergusson
I thought we would be low on numbers this year with two former members not re-joining and Mariusz going back to Poland, but we had eleven members for today's match.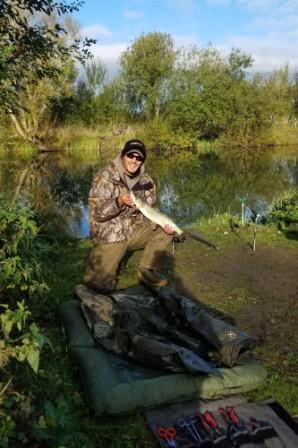 Tom Kent preparing for a transplant op.

Blue sky's for the first match… nice!! It started well with Pike coming steadily from the off.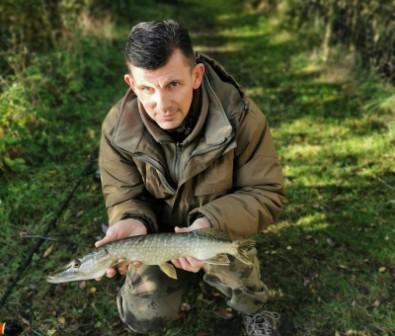 Small but perfectly formed, and the Pikes ok as well...

All the fish came within the morning period; then it went quite for the afternoon.
Cheers Pete.