Results
P.D.F. Cup 16/6/19
Gills Lake (Holly Farm)
| | | | |
| --- | --- | --- | --- |
| Place | NAME | Peg | Weight |
| 1st | Paul Edwards | 39 | 74lb 15oz |
| 2nd | Vinnie Logie | 28 | 57lb 4oz |
| 3rd | Simon Blackwell | 5 | 54lb 10oz |
| 4th | Chris Crane | 14 | 41lb 12oz |
| Sec 1 | Julian Stretton | 9 | 34lb 8oz |
| Sec 2 | Mick Nash | 18 | 39lb 2oz |
| Sec 3 | Den Porter | 34 | 38lb 10oz |
| Sec 4 | Lee Nash | 46 | 25lb 9oz |
Paul takes the PDF Cup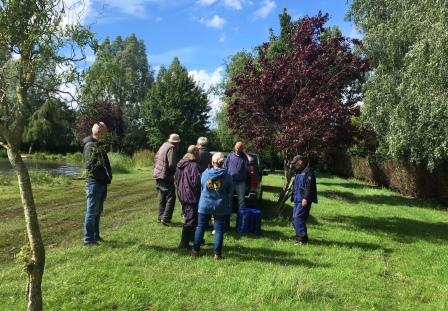 The crowd awaiting the result
The PDF Cup has another Paul engraved on it, but this year it wasn't Cooke, but Paul Edwards
. On a windy, changeable day the newly acquired, by the afore mentioned Paul Cooke, Gill's Lake at Holly Farm was the venue. With a good turnout of 19 anglers everyone had plenty of room

.
Drawn on peg 39 Paul Edwards fished with pellet on the Long Pole to far side reeds to put 74lb 15oz on the scales to record his ninth win in succession!! I've heard that questions are being asked in Parliament
...Well done Paul

.
Vinnie Logie also had a good day netting 57lb 4oz on a very fishy looking peg 28. Vinnie fished across to the far side island to take the majority of his catch, and it was enough to take the runner-up spot in the Match
Third place went to Simon Blackwell who probably just needed one more fish for second place but his 54lb 10oz was good enough to earn a good payout for third.
Chris Crane returned from his winter sabbatical to frame on his first match of the summer season. Putting 41lb 12oz on the scales Chris, on peg 14, took fourth spot.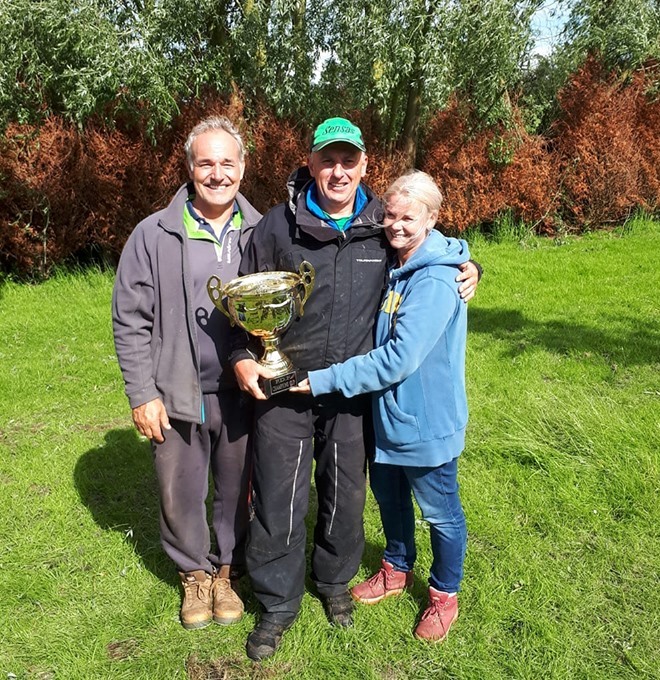 Many thanks go to Paul and Julie who kindly waived the peg fee for the match and also provided additional sponsorship. Also apologies go to Julie as she was made to hold on to "Merrick" for longer than expected due to camera malfunction!!!
.