Mark Hopkins Collection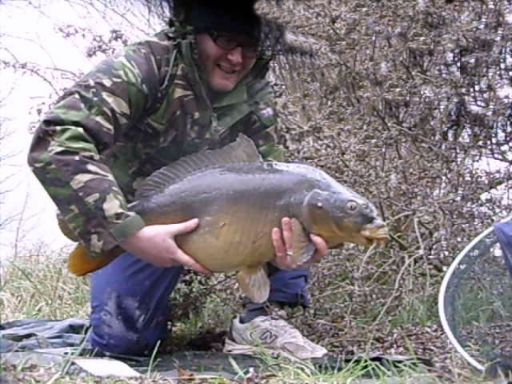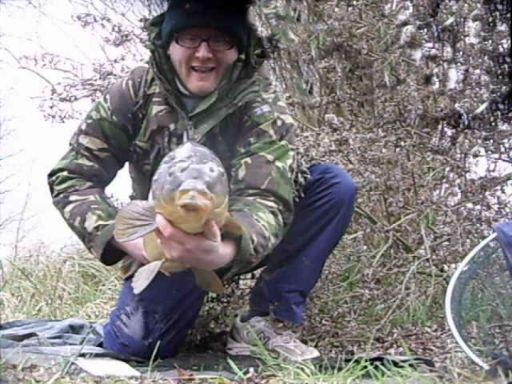 The fish above was caught on Sunday 21st Jan 2012 at Meadow Lane, on luncheon meat soaked in tabasco sauce. Scales only go up to 13lb!!! doh....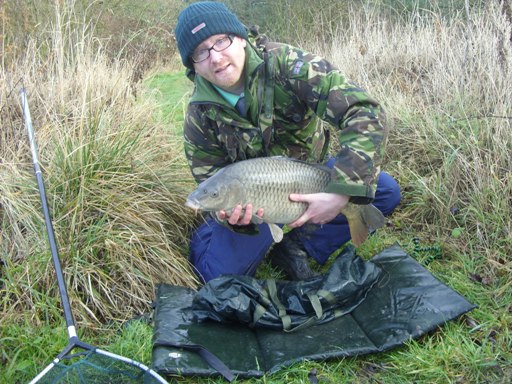 This Common Carp was caught on Saturday 28th Jan 2012 at BJs Lake.
Fell to luncheon meat flavoured in tabasco sauce and curry power, on a hair rig.
Weighed in at just over 13lb.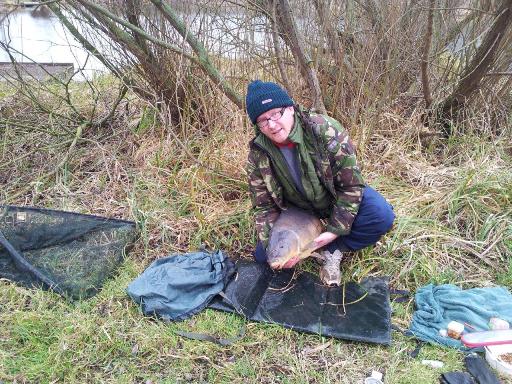 The, above, two photo's show a 22lb 8oz Mirror caught by Mark on 28th Feb 2012. Just in time to take the Big Fish (Carp section) prize for 2011-12. This Meadow Lane beauty was tempted by a pepperami bait.