Husband & wife/partner Match
The annual Husband & wife/partner Match will take place on Saturday 21st August 2010 at Hill Farm, Frolesworth. The draw for pegs will be at 1pm, fishing will commence at 2pm until 6pm.
This is cracking afternoon out...so why not come along and join in the fun

. It would be great to see a few new faces. The match is organised by Roy Parkes so if you require any further information please contact Roy at roy.parkes@sekrap.co.uk

R.I.P Pops

The sad news reached me this weekend from Steve Wilson that his dad, Broome member, John Wilson, commonly known as "Pops" passed away last wednesday (7/7/10). Pops loved nothing more than his fishing sessions at Meadow Lane, and a Memorial Bench will be placed at the venue by his family. Pops will be sadly missed by his friends and family. The funeral will be at Gilroes Cemetary on Monday 19th July at 10.30am for anyone who would like to pay their respects.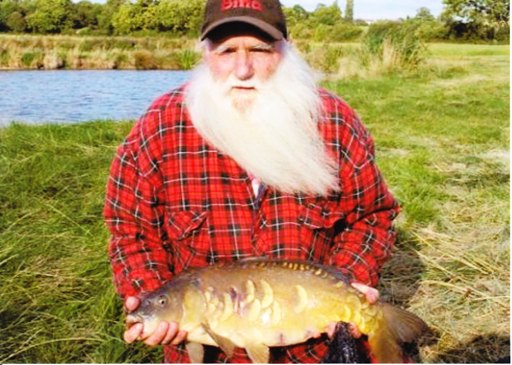 John, with one of his many fine catchs.

Andys Catch

Broome member Andy Hunter sent in this image of a fine example of the Carp that can be caught in our waters. Andy saw the Carp, along with a few others, feeding on the top. After flicking in a few floating dog biscuits this 22lb beauty, obligingly, took the bait!!!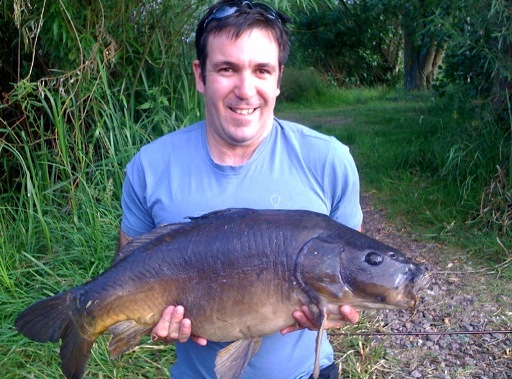 Charnwood Days

Once again the Charnwood "Teach In" days are almost upon us. These, highly popular, teach ins are run by Junior Secretary Roy Parkes, along with various other senior members who offer help and advice to the youngsters. It has also been known, on more than one occasion, that the "old un's" pick up a good few tips from the "young un's" as well...

.
The first Charnwood Day will be Friday 23rd July, meeting at 9.00am on the main car park. Fishing will be on Colver Lake from 10am till 3.00pm.
The second Charnwood Day will be Friday 30th July, meeting at 9.00am on the main car park. Fishing will be on Colver Lake from 10am till 3.00pm.
All junior members will be most welcome so come along and have a good time, pick up a few tips and catch a few fish into the bargain!!!

As usual we are appealing for as much help as we can get from senior members to help run these days. The more seniors that can turn up just to offer a little advice, help with setting up tackle etc etc, the better. These youngsters are the future of our sport and the more help and encouragement that we can give them the more likely they are to stick with it

.
For more information please contact Roy Parkes, Roys telephone number is in your membership book.